Controller XXI specialises in Automation and Control Software for Tablet Presses, Roller Compactors and also other industries where Production Control is required.
Controller XXI can upgrade your old tablet press control panel to a new 'state of the art' Industrial touchscreen pc model with online diagnostic features.
There is also the option of adding the R&D-PRO (Data Acquisition Research & Development Tool) software.
Design, development and implementation of bespoke automation systems allows the customer to process with a higher level of precision than in a manual process, reducing time and costs and increasing efficiency. The electrical design, as well as PLC and HMI programs are carried out in compliance with the regulations and standards in force for the industry. Upgrades of obsolete software and hardware of old machinery will increase the life of your equipment for years to come, with the added advantage of being able to provide data acquisition and diagnostic analysis which will overcome the need to invest in purchasing new equipment. Remote Online assistance is also a feature.
TP-PRO Automatic Weight Control software for Rotary tablet presses.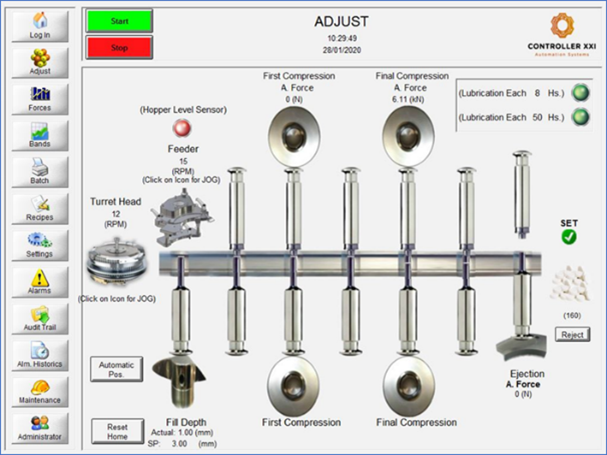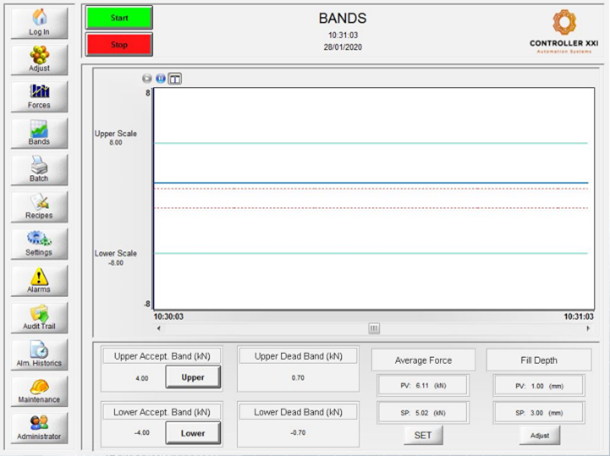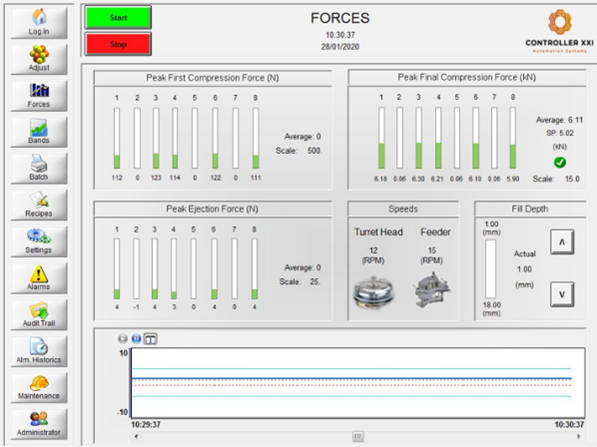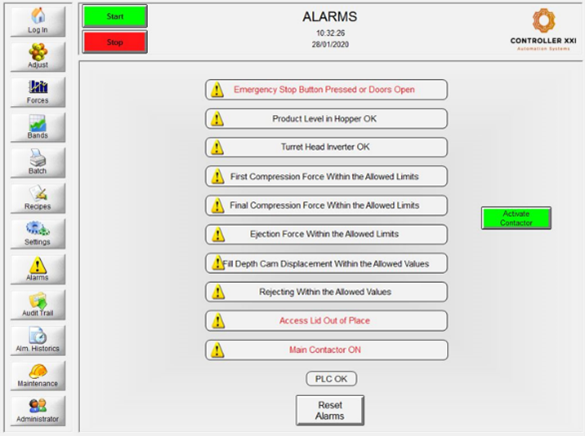 Control Panel and plc Upgrades
TP-PRO (AWC)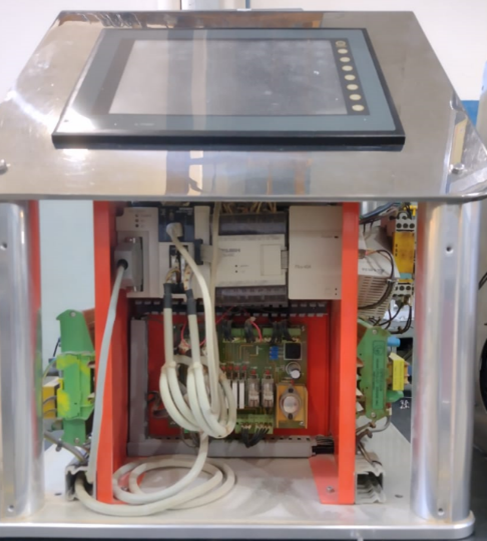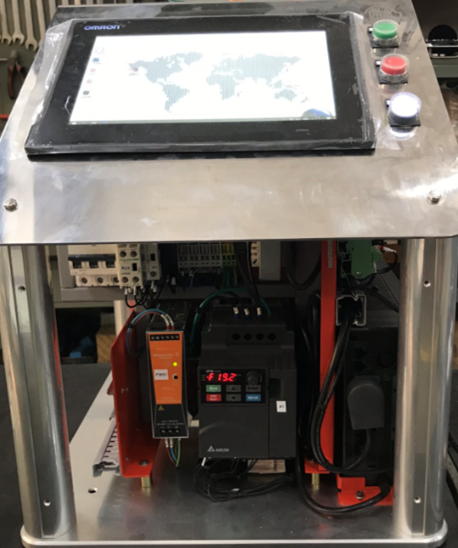 Classic Pushbutton Display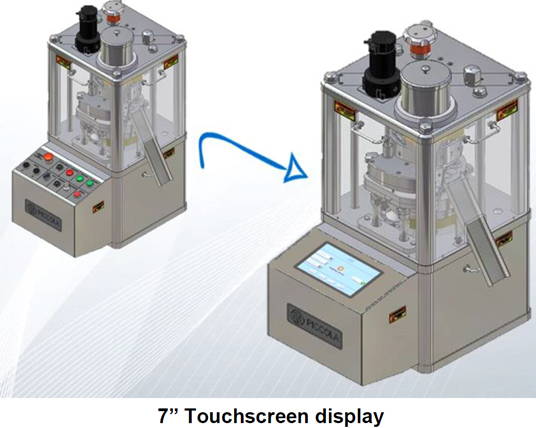 R&D-PRO Research and Development Software for Data Acquisition and Analysis